Editorials
VITALE BARBERIS CANONICO
The extraordinary story of Vitale Barberis Canonico started in 1663. Today, the company is one of the most historic, most established, and versatile brands of high-end fabric makers.
The company has a unique Archive with more than two thousand volumes of ancient textiles from many parts of the world, which now accompanies the journey inside the modern headquarters of Prativerio, close to Biella.
Here, it is possible to sense the essence of the origins: from the sheep to the finished piece of fine fabric, washing, combing, spinning, dyeing, warping, weaving, and finishing.

For over 350 years, the company continued preserving the value of its origins, renewing itself with creative professionalism and consolidated know-how, maintaining lively attention to changes so as to be always in a position to look to the future.
Therefore, today, Vitale Barberis Canonico meets all the needs of menswear: from formal to genderless, from Modern, Easy and Fashion Tailoring to Hybrid, and from Casual to Outerwear.
Spring-Summer 2023 confirms Vitale Barberis Canonico's commitment to innovation and research.
A commitment that had materialized in the winter season with the launch of the OFFLIMITS Line, offering wool in a hybridized version with novel functionalities.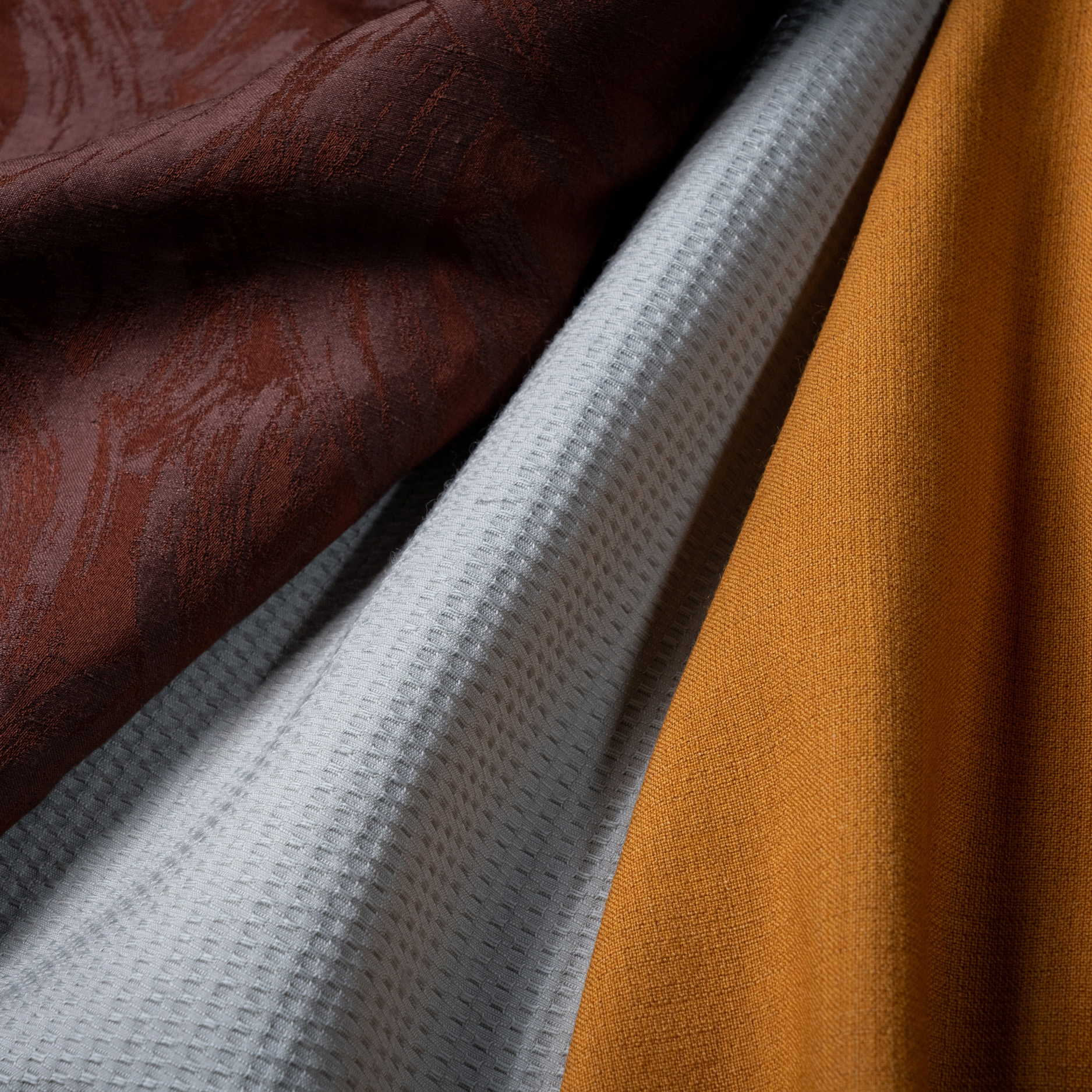 The long-awaited second season introduces
Technonatural, the new family that focuses on
typically summery botanical fibers and makes them
perform by blending them with technical fibers.
The other OFFLIMITS families, Hyperstretch, Polyhedric Wool and Hybrid, confirm their qualities albeit significantly lightened in weight to ensure maximum comfort in warmer seasons.

The Technonatural fabrics boast the performance of the other OFFLIMITS families because combined with other technical fibers, cotton, linen, hemp, and viscose become super-stretchy (in mono or bi-stretch versions) or woven with ultra-fine recycled polyamide to acquire maximum resistance.

Vitale Barberis Canonico has always paid a great deal of attention to sustainability by selecting natural fibers produced with respect for animals and the environment. To offer a wider and more contemporary range, as well as new performance, in the OFFLIMITS Line Vitale Barberis Canonico hybridizes natural fibers with the latest technical fibers, carefully choosing the most sustainable materials available on the market, including certified recycled fibers.

The desire for rebirth and escape proposed by Milano Unica Tendenze for Spring/Summer 2023 exudes from the entire Vitale Barberis Canonico collection. The fabrics - from the most classic to the most innovative - are conceived as perfect travelers: lightened in weight to offer maximum comfort in warmer seasons, they guarantee resistance and crease-resistant performance.
The perfectly blended color palette is a true hymn to summer: filtered shades that match with the classic masculine colors reinterpreted in a diluted version, with fresh and carefree nuances that include ochre, orange, burnt browns, mint and sage greens, teal and purple.
Discover the collection on e-MilanoUnica Connect