Editorials
STELMAR
The Company was established in the 1970s with an artisanal production of boxes for shirts.
Today, Stelmar is the reference point for companies operating in the apparel, footwear, catering, and retail sectors.
Stelmar is a packaging company recognized as an excellence for the care and quality of its Made-in-Italy products.

A quality product necessarily requires equally quality packaging. This is why Stelmar works in perfect synergy with the most demanding and sophisticated design offices, contributing to adding value to any brand.
Careful attention to the territory and sustainable conduct are in the Company's mission, which collaborates with local partners, including a social cooperative of differently able artisans.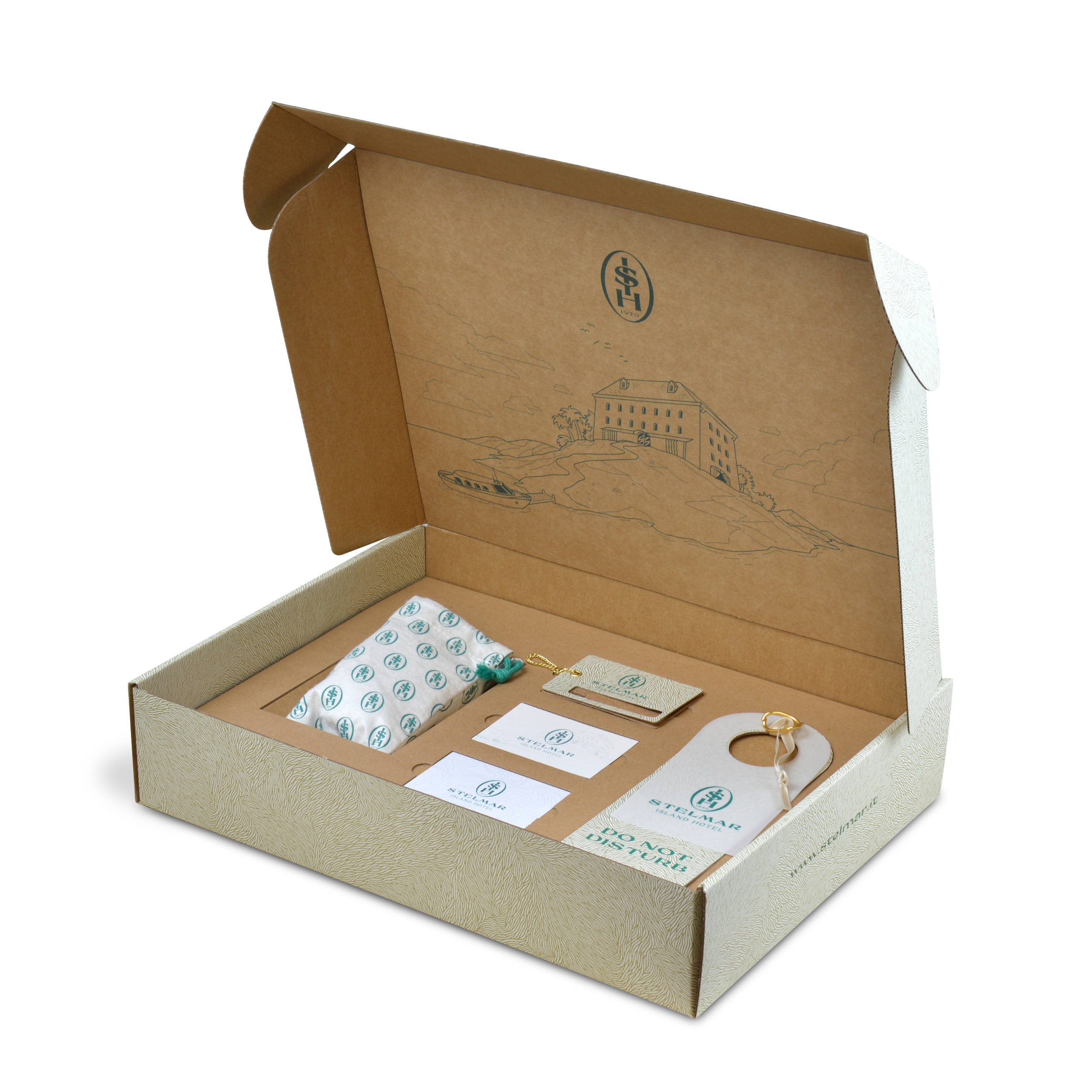 The IT.E-COMMERCE BOX is the new, most prominent proposal for the upcoming season, coupled with brown wrapping paper and developed with an embossing technique and an object holder insert.
The material is single-color microwave cardboard, in tobacco brown or white.
The key characteristic is the possibility for each brand to personalize the e-commerce sales packaging while keeping the same functionality.
In addition, the product is both recyclable and based on recycled material, and comes with the FSC certification.

In retracing the imaginary journey of the Milano Unica Tendenze themes for Spring/Summer 2023, Stelmar presents a box to be used in the hotel industry, to contain accessories and gadgets such as the "Do not disturb" tags, door-opening badges, suitcase badges, laundry bags, hotel letterhead, and business card.
Discover the collection on e-MilanoUnicaConnect