Editorials
GAFFORELLI
Gafforelli can boast 30 years of experience in the production of buttons. Its design office is always focused on listening to clients and understanding their needs, translating them into customized products offered in a wide range of materials and finishes.
Gafforelli is a very dynamic player in the apparel accessories industry.
Thanks to its collaboration with a management office in Asia, Gafforelli designs high quality, customizable accessories at very competitive prices.

Since 2020, the company has also been committed to reducing the carbon footprint of its production processes and plans to obtain a certification as a sustainable company by 2024.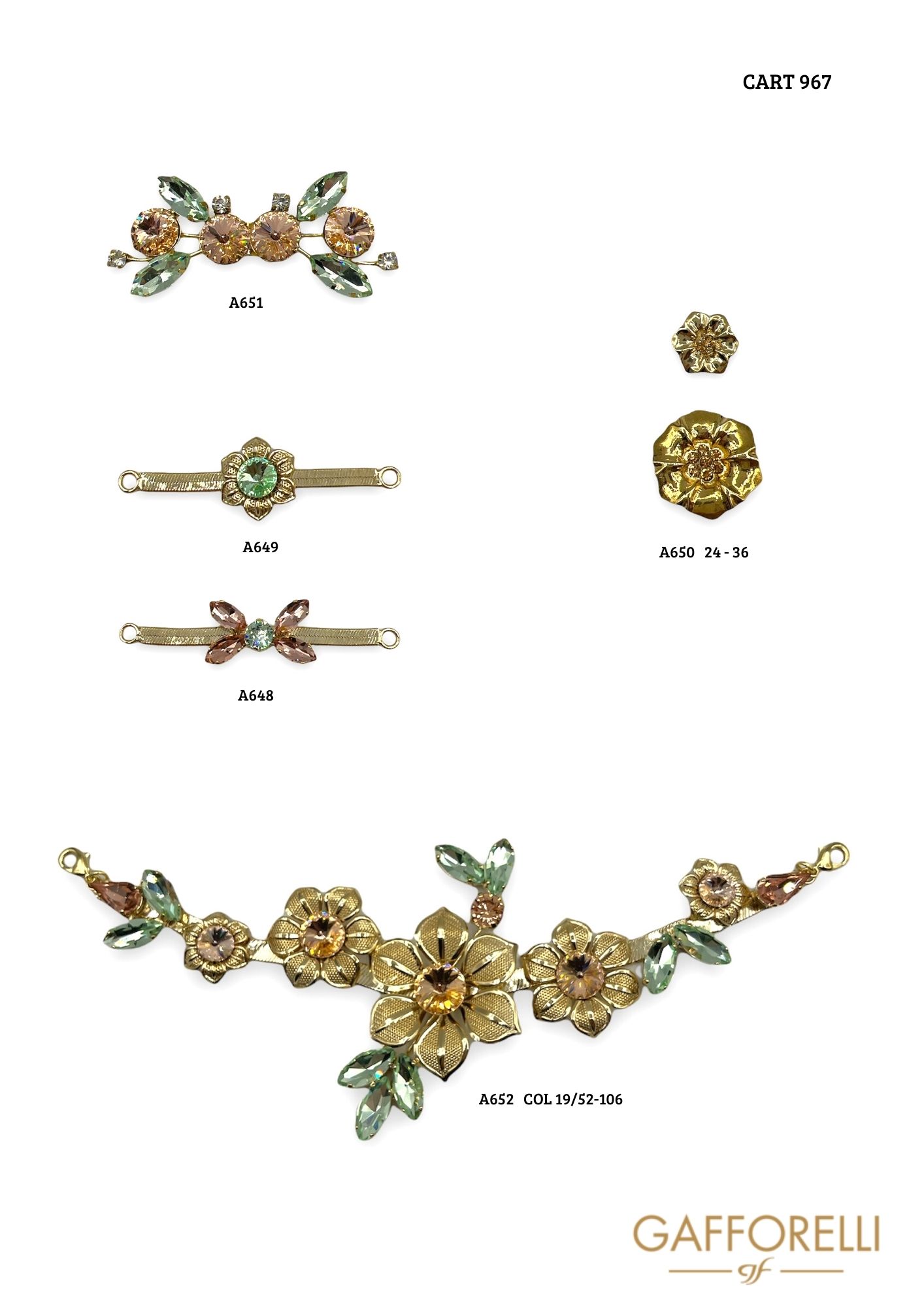 Perfectly in line with the Milano Unica Tendenze, the Cartella 967, a floral rhinestone composition, is Gafforelli's most innovative product for the S/S 2023 season.

Cartella 967 is made of brass with a gold finish and features imported rhinestones. It comes in different shapes and colors.
All the accessories in this Cartella present elegant, refined and classic styles, suitable for any type of target.

Discover the collection on e-MilanoUnica Connect