Editorials
COATYARN
Coatyarn produces high-tech fabrics. A coated yarn is a yarn produced through an extrusion process coating the textile fiber entirely with a thermoplastic polymer.
The result is a high-performance product for a great variety of applications ranging from apparel textiles and accessories to industrial sectors that require high performance, including construction, marine, aerospace, and automotive industry.

Ongoing research has made it possible to create fibers using the so-called super-polymers, such as PEEK, a material with very high mechanical properties that can withstand temperatures of over 300 °C.
The entire product range is 100% Made in Italy and the production can be adapted to the specific needs of the application.
The innovations of the Spring/Summer 2023 collection include TPU Evolution®, a polyurethane, 100% Made in Italy, yarn that makes it possible of obtaining different effects on the fabric according to the temperature applied during finishing.
TPU Evolution® can be used for countless applications ranging from apparel, accessories, shoes, bags, suitcases, outerwear, and knits to furnishings and the automotive sector.
Uniqueness and performance are consolidated guarantees.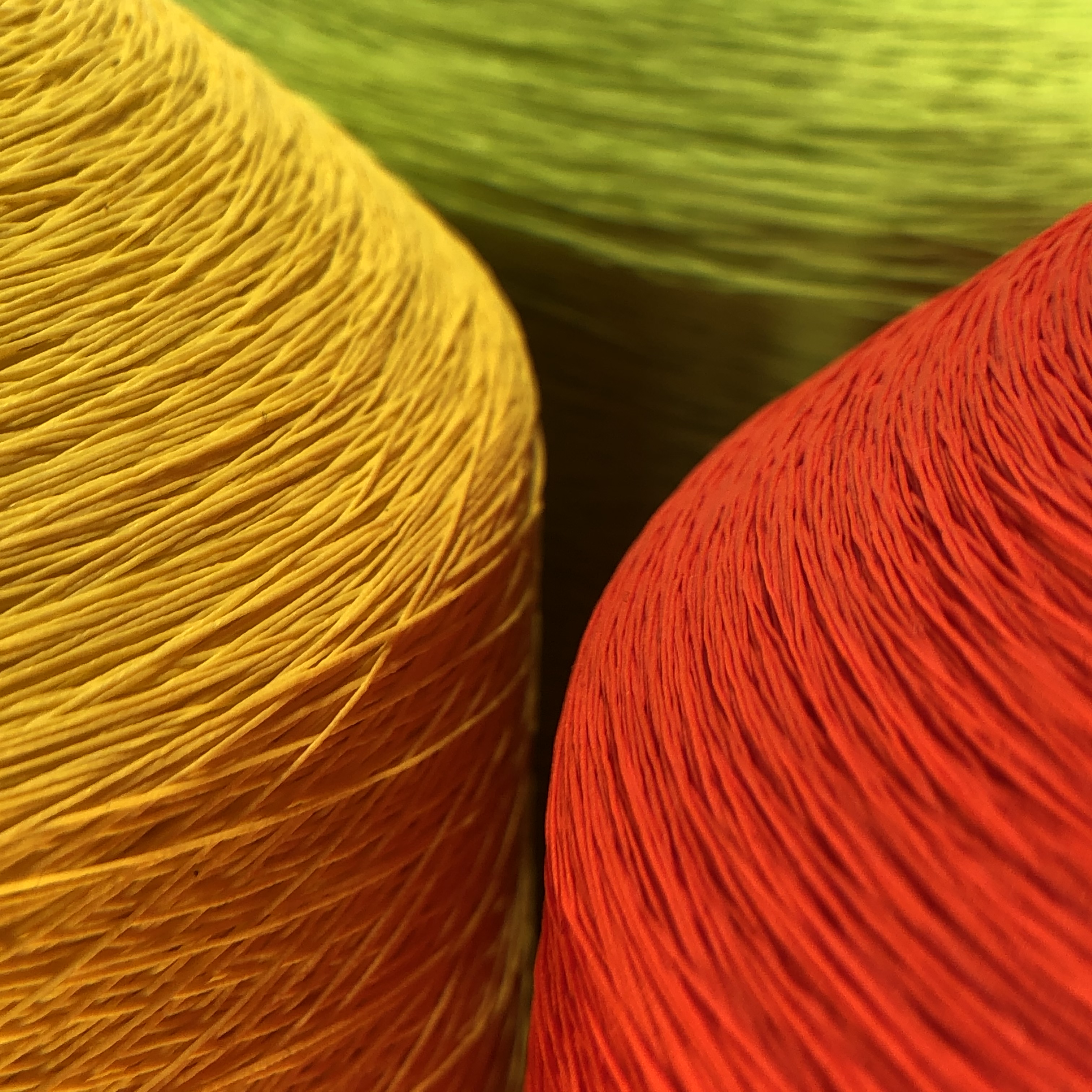 The TPU Evolution® yarn is resistant to
grease, oils, light, solvents, does not absorb moisture and water, is anti-microbial, and
has remarkable abrasion resistance, while maintaining a soft
and comfortable hand.

The product can be thermoformed and, for
this reason, it is highly versatile. Thanks to
this feature, each product can present unexpected and diverse effects for various applications from fashion to technical textiles.

TPU Evolution® is solvent-free, non-toxic to human health and the environment, produced with water-free dyeing technology, and certified OekoTex Standard 100 Class 1.
The production of the yarn is low energy impact and the manufacturing process follows our zero-waste philosophy, fine-tuned to the point that we can make full use of the raw materials and minimize waste.

Innovation, uniqueness, and respect for the environment and its resources are reflected in our production values.
We take care of every single project, we promote collaboration with our customers and we are committed to constant research to develop increasingly high-performance products. The soul of our Company is its small, artisanal size but also industrial spirit, strongly oriented to the concepts of eco-sustainability.
Discover the collection on e-MilanoUnica Connect